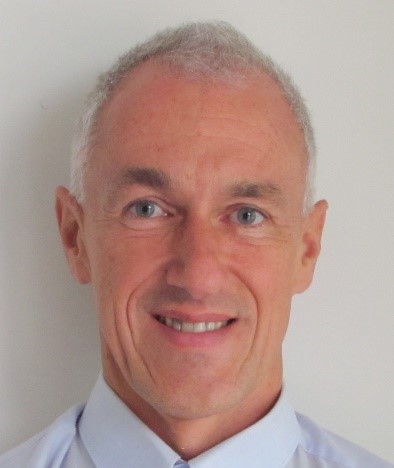 Dr. Nicholas Bardell
Dr Nicholas Bardell has held a lifelong interest in aerospace and aviation, and spent his entire working career as an academic and a practicing professional aerospace engineer. He has held a number of academic appointments and his industrial experience has been gained in a technical capacity on various civil and military aircraft projects whilst working for well-known aerospace majors such as BAe, Rolls-Royce, Northrop-Grumman and GKN Aerospace Engineering Services. He has published over 60 Journal and Conference papers, is a Fellow of the Royal Aeronautical Society, and is registered as a Chartered Engineer.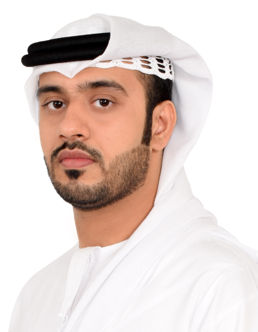 Faisal Mohamed Zubair Farooq
Faisal Mohamed Zubair Farooq is Senior Data Engineer in the Enterprise Data Analytics division of Emirates Group. He also holds a board member position at UCI Investment. Having joined the Emirates Group organization in 2014, Faisal worked his way up the ranks. His interests have always been in leading the aviation industry to the next level while focusing on ways to improve the quality of life within society and ensure that the progress of organisations are in line with the best CSR practices; as an active community member himself who regularly volunteers in relief efforts. Faisal holds a Bachelor of Science in Software Engineering and is currently pursuing an MBA at Emirates Aviation University in Dubai in the School of Aviation and Business Management program.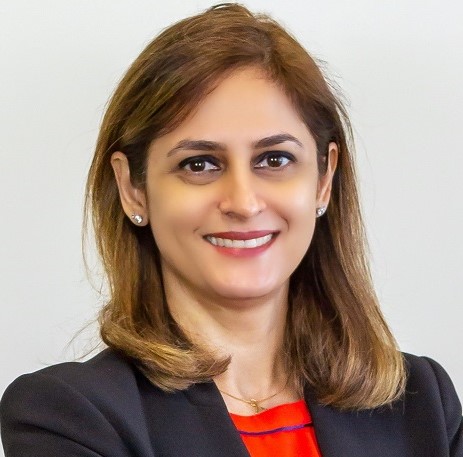 Dr. Elham Tolouei
Dr. Elham Tolouei is an Assistant Professor of Aerospace Engineering in the School of Engineering at Emirates Aviation University. She is specialised in experimental and numerical fluid dynamics and aerodynamics of airplane wing and winglets, wind turbines, renewable energies, and biological fluid flows. She has finished her PhD in Mechanical Engineering – Biomechanics, from Monash University, Australia in 2012. She received a Master of Science-Aerodynamics and a Bachelor' degree in Aerospace Engineering.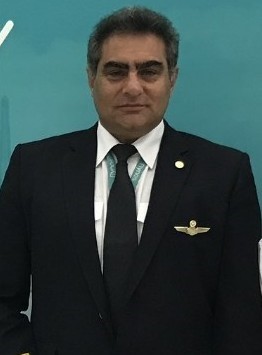 Captain Dr. Andreas Mateou
Captain Dr. Andreas Mateou is an Airbus A320 TRI/TRE with over 19500 FH.  He is an EASA Airbus A320 TRI/ TRE and GACA A320 Check Airman. He started his career with Cyprus Airways, becoming the Head of Flight Safety, FDM and Emergency Response manager. In 2012-2015 he joined the UAE General Civil Aviation Authority as a Flight Operations Inspector and developed and delivered trainings including the Post Holders Training and Senior Examiners courses. He plaid a major role in preparing for the 2014 GCAA ICAO UOSAP. In 2013 he became a Flight and Cabin IOSA auditor.  In 2015 to 2018 Andreas joined Flynas airlines, Saudi Arabia, as Chief Pilot and DFO. He was actively involved in the development and expansion of the airline and in preparing the airline's first IOSA audit. Returning to Cyprus for a short time he launched ALS Aviation Legal and Safety Consultancy and acted as Cobalt Airlines Chief Safety, Compliance and Security Manager.  In 2019, he rejoined Flynas Group as Vice President Safety and Quality for Flynas and NasJet. Andreas is a trained Accident Investigator and an expert in SMS Risk Management and Compliance Management System. He has an LLB, MSc and PhD, is co- author of "Flying in the Face of Criminalization" and teaches at Emirates Aviation University and Coventry University.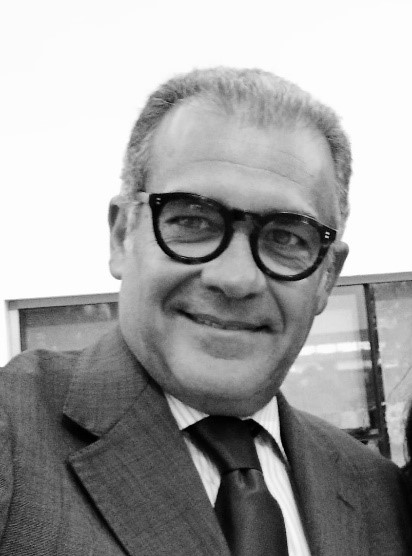 Prof. Rui Castro e Quadros
Rui Castro e Quadros, more than 25 years of professional experience, currently he is a BSc Aviation Management Program Director at ISEC Lisbon (and professor) and invited professor at Estoril Higher School of Hotel and Tourism (ESHTE). Research interests focus on air transport, airports, and tourism. He was Executive Director and Member of the Board of Directors of Grupo SATA, Managing Director for Italy Portugália Airlines, where he was responsible for the Italian market and Sales Executive at Iberia, Linhas Aéreas de España, in Lisbon. BSc/MSc in Communication and Post-Graduate in Marketing and Sales; Specialist Title in Strategic Management; and Doctoral Student in Tourism.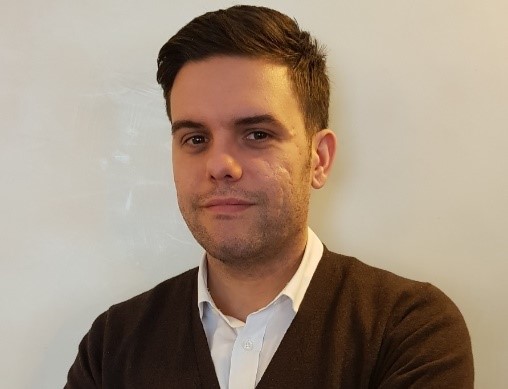 Dr. Andrea Trimarchi
Dr. Andrea Trimarchi is a lecturer in aviation law and international law. He holds a Ph.D. doctorate (magna cum laude) in aviation law from the University of Cologne (Institute of Air, Space and Cyber Law). He further holds an Adv. LL.M. (cum laude) in air and space law from Leiden University (International Institute of air and space law) and an LL.M. (cum laude) in international law from the University of Roma Tre. His areas of research and expertise include inter alia public international law, international air law, aviation labour law, air transport competition, air services agreements, unmanned aviation and urban air mobility. He is the author of numerous publications in the fields of international and European air law, as well as international law. His most notable publications are Fundamentals of International Aviation Law and Policy (2020) and International Aviation Labour Law (2022). Andrea regularly delivers lectures at a number of universities and institutions and habitually speaks at international aviation law conferences. He is a member of the European Air Law Association (EALA) and an expert of AEROHELP (Saint Petersburg).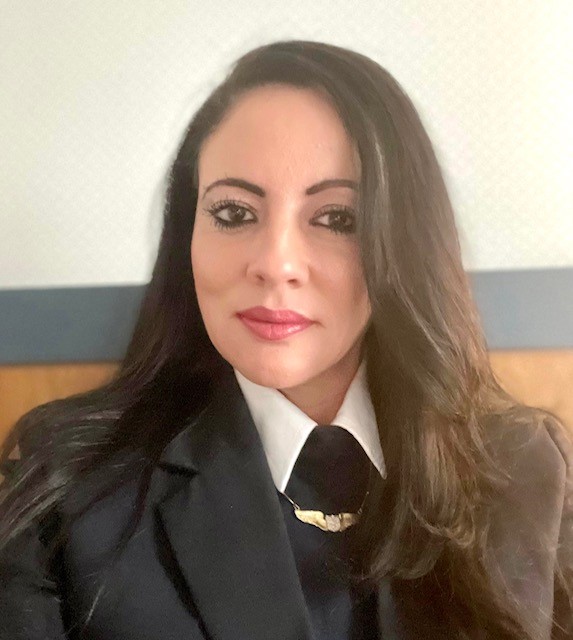 Aisha Jibreel Alexander
Aisha Jibreel Alexander, Commercial Pilot, Aviation safety advisor and women in Aviation promoter. With 23 years of experience in Aviation she was the first Female Latin pilot in the Corporate aviation in the United States, awarded by the Federal Aviation Administration in 2013 for her education records and safety background, in 2020 she was appointed by the ICAO as a Safety Officer for the NACC Region and in 2021 she was recognized by AeroTime for her influence in the industry. Aisha, led the Aviation Safety Department for the Coca Cola Company and also worked as as Director of Operations for a Cargo Airline when she first immigrated to United States from Colombia. During her 23 years of career she had work for reputable airlines such as Etihad airways and Ethiopian airlines, and recently she is employed with Kalitta Air in the United States as a B-777 pilot. Aisha has studies in Law, Criminal Justice and Masters in Aviation Safety from the Emirates Aviation University and holds her ATP licenses from the FAA and GCAA with Endorsements in the B-777, B-767, MD-11, A-320, GV, CE680, CE560XL, LRJET-45, LRJET-60 and LRJET series. Active member of the Royal Aeronautical Society and the 99s Women in Aviation African session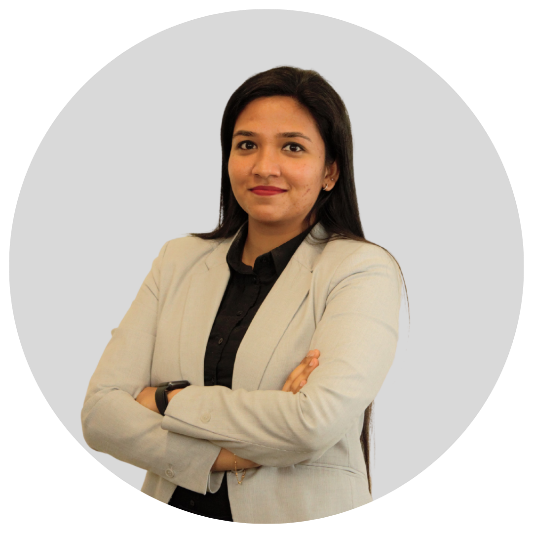 Dr. Blessy Trencia Lincy. S. S
Dr. Blessy Trencia Lincy. S. S has completed her Doctoral of Philosophy in the School of Computer Science and Engineering, Vellore Institute of Technology (VIT), Master of Technology in Computer Science and Engineering from SRM University and Bachelor of Engineering in Computer Science and Engineering from DMI College of Engineering. Her doctoral thesis is about "Dimensionality Data Reduction and An Incremental Classification Model in Big Data". Currently, she is working as an Assistant Professor in the School of Mathematics and Data Science, Emirates Aviation University, Dubai, UAE. She possesses 7 years of experience in both teaching as Assistant Professor and a Software Engineer. She has 15 publications in National, International journals, conferences and book chapters. Her research interests include Data Science, Big data analytics and Machine Learning.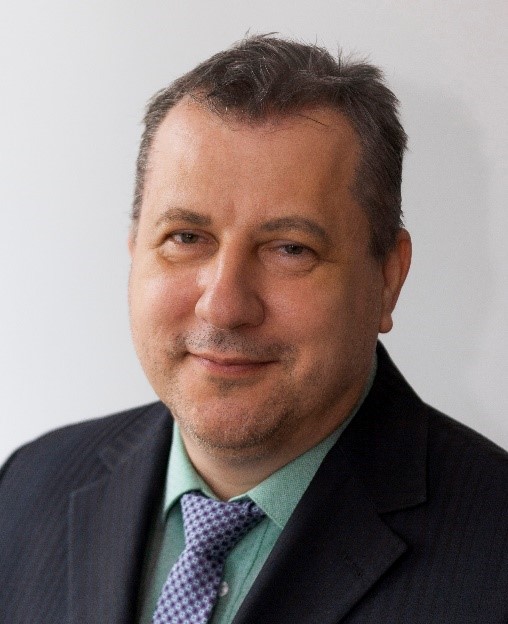 Dr. Attila Sipos
Attila Sipos, Adv. LL.M., PhD. is currently responsible for the Master Program in Air and Space Law at the University of Sharjah (UOS), College of Law, Private Law Department, in the United Arab Emirates. He is Honorary Professor and Associate Professor of ELTE University Faculty of Law, International Law Department, in Hungary since 2008.He served the Hungarian Air Navigation Service Providers (ANSP) in various positions such as Legal Director, Alliance Director and Advisor to the CEO (2008–2014).He was the Permanent Representative of Hungary on the Council of ICAO (2004–2007) and the Vice-President of the Council of ICAO (2006–2007). He had worked at MALÉV Hungarian Airlines in various positions such as Flight Operation and Navigation Officer, Chief Advisor to COO and Legal Director (1989–2004).He studied international air and space law at Leiden University, graduating with Master's degree in 2002. He is committee member of the European Air Law Association (EALA) since 2004 and member of the International Law Association (ILA) Space Law Committee since 2020.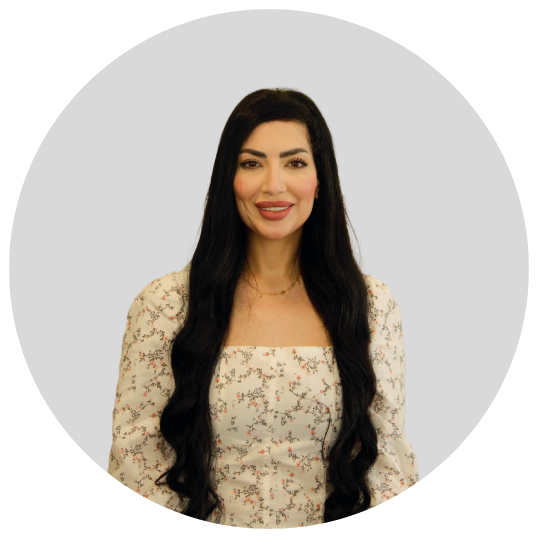 Dr. Ahlam Mohammed Al-Zoubi
Dr. Ahlam Mohammed Al-Zoubi holds a Ph.D. in Business Management from Grine American University and an MBA in E-Business Management from Mu'tah- Ohio University. She was the head of the Business Department and assistant professor at Akdeniz Karpas University in Cyprus, additionally; she served as research assistant at Grine American University, assistant professor at SP Jain School of Global Management in Dubai and chair of global business program at American college Casablanca, Marrocco. Her main research interests are the relationship between strategic management and performance in higher education, brand management and consumers' cultural contradictions, and marketing management across countries.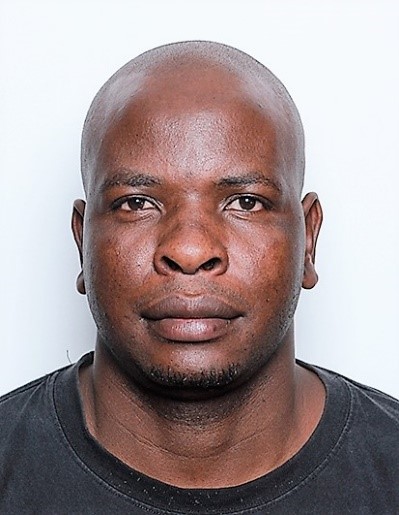 Prof. Kaitano Dube
Prof. Kaitano Dube is a National Research Foundation of South Africa Y2-rated researcher. He is one of Africa's leading researchers in tourism and aviation with a global footprint. He serves on several editorial boards, including Tourism Geographies. He is an Associate Editor for Cogent Social Sciences and Frontiers in Sustainable Tourism. He has researched and published a number of books and several journal articles. His research interest in aviation includes aviation, climate change, and COVID-19, amongst other topical issues.
Dr. Anil Padhra
Anil Padhra is currently an Associate Professor in Sustainable Aviation at the University of West London, having previously been Head of Department from 2017 to 2021. As a Senior Associate at CISL, Anil is helping to lead the Aviation Impact Accelerator (AIA) project. He has a background in engineering and atmospheric physics and has published widely on topics including aircraft and airport emissions and the climate impacts of aviation. He has previously worked for NATS, British Airways and easyJet in a range of roles involving operational research and engineering. He is an expert member at the UN World Meteorological Organisation (WMO) assessing the impacts of climate change and variability on aviation. Anil's current research interests are in airport infrastructure and the operational impacts of future aircraft, the climate impact of aircraft contrails and aviation planning and adaptation due to a changing climate.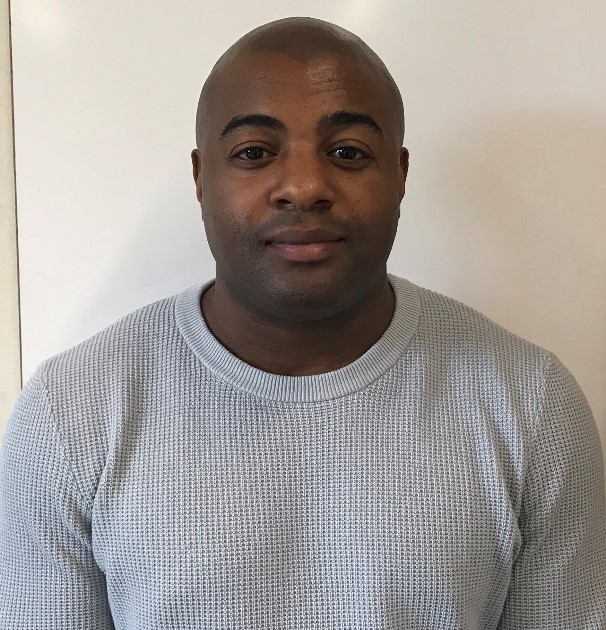 Dr. Leon Davis
Leon Davis is a Senior Lecturer in Tourism and Events Management. He has over 10 years of teaching experience in HE in the field of Business Management, namely Strategic Management in Tourism Management, Airline Management and Sports Business Management. After completing sports sociological degrees at Sheffield Hallam University, Leon completed his PhD in the critical nature of prosumer behaviour in live event spaces at Teesside University. Formerly a CL in International Tourism Management, his research interests include consumer behaviour in tourism, aviation and event spaces and the way in which organisations utilise prosumers to market their business spaces as sites of spectacle. His external work includes distance learning engagement programme assessment with cabin crew for a number of short and long-haul airlines. His current research in the field explores consumer behaviour in aviation spaces linked to the post-COVID recovery strategies of airports and airlines located in the UK.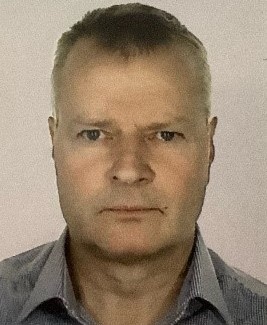 David Kistruck
David Kistruck is an Operations Management lecturer at Buckinghamshire New University with over 38 years of experience in military and civilian aviation. Originally trained as a pilot, David has spent the last 14 years undertaking senior leadership roles in UK aviation, which included gaining an MSc. Initially sub-specialising as a human factors practitioner within a UK airline, he subsequently attained broader experience through the disciplines of operational performance, crew logistics and industrial relations, culminating in the challenging roles of both VP Flight and Airline Operations. David's military background consisted of both rotary and fixed-wing types including a notable "ejection" whilst piloting a Sea Harrier during carrier ops in the Adriatic. His civilian aircraft experience has been entirely on Airbus products, considering the A350 as the most capable aircraft he has operated. Future projects include plans to understand how carbon emissions can be improved through the pilot training pipeline.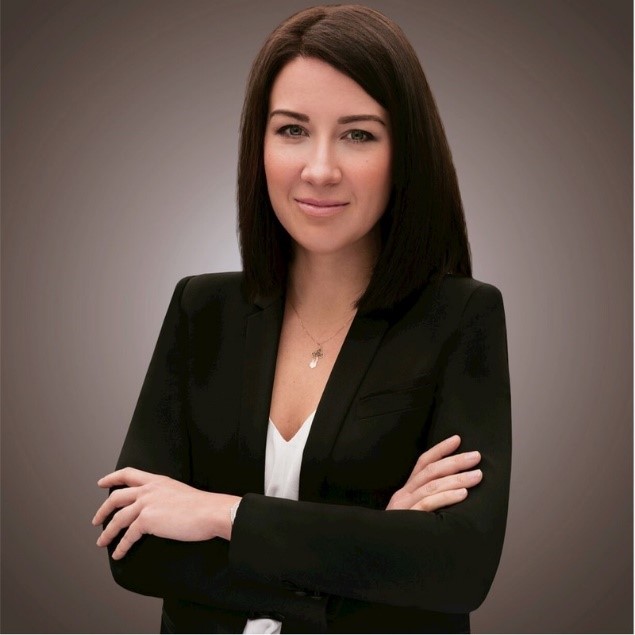 Dr. Iryna Heiets
Dr. Iryna Heiets is Senior Lecturer in Aviation at RMIT University (Australia). Iryna's research focuses on Air Transportation Management, Aviation Strategy, Game Theory, Coopetition Strategy, Airline Marketing and Operations. Iryna received her Ph.D. from the National Aviation University (Ukraine), where she studied in Bachelor's and Master's programs and then she was working as an Assistant and Associate Professor at the Department of Air Transportation Management leading a major redevelopment of the program. Prior to coming to RMIT University, Dr. Iryna visited the Université de Montpellier in France as a Post-doctorate and improve her qualification in Embry-Riddle Aeronautical University (USA) studied E-business. She had been granted the Ministry of Education and Science of Ukraine (Kyiv, UA, 2014) and the European Commission grant (Brussels, 2015). She teaches aviation courses in Melbourne, Singapore, and Hong Kong.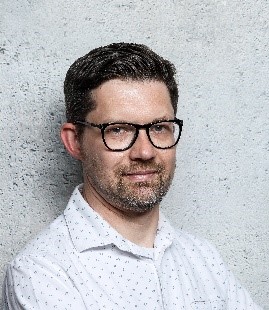 Dr. Sven Maertens
Dr. Sven Maertens works as a research associate and project manager in the field of air transport economics at the Air Transport and Airport Research Department of the German Aerospace Center (DLR). Ongoing or recent research include an assessment of the European Commission's Fit for 55 package for aviation, the development of policies to boost the use of synthetic fuels in aviation, and an investigation of the employment effects in the business aviation sector. In 2017 and 2018, Sven was sent on EU and ICAO training missions to support the Governments of different countries in the fields of national aviation policymaking (Kosovo), airport slot and ground handling deregulation (Albania) and CORSIA implementation (Tajikistan). Sven regularly publishes scientific papers on (air) transport issues in international journals, and he is a freelance thesis supervisor at IU International University (Germany) and a part-time lecturer at Donau University Krems (Austria).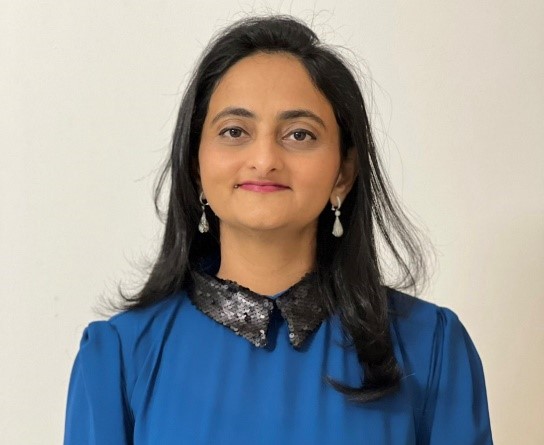 Ronak J Lad
Ronak J Lad holds over 17 years of teaching experience at Emirates Aviation University. She has completed her Masters in International Business from Luton Business School, UK. A committed and resourceful academic professional with a specialisation in international business management along with added experience and expertise in operations management, team projects and air transport management. An experienced educator who readily bridges technical and educational domains through mentorship and development of multicultural students. Her research interests include relationship between tourism and aviation, airport operations and strategic management.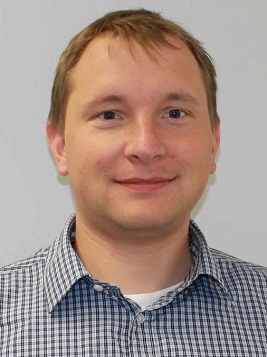 Prof. Wolfgang Grimme
Wolfgang Grimme is a business economist at the DLR Institute of Air Transport and Airport Economics. He graduated in December 2004 from the University of Giessen with a Master's degree in business administration focusing on transport management and international management. He joined DLR in February 2005 and has since then focused in his work on regulatory policy issues in air transport, impact analysis of political measures on the air transport system, environmental economics and intra- and; intermodal competition. Additionally, he co-authored numerous papers and refereed journal articles on impacts of the inclusion of aviation into the EU emission trading scheme for greenhouse gases, the global ICAO CORSIA scheme air transport market analysis and aviation connectivity. In 2012, Wolfgang was project manager for a study commissioned by Emirates Airline on the economic impacts of new air services to Germany. In 2017, Wolfgang was nominated by TAIEX as an expert supporting the government of Kosovo in developing a national aviation strategy. Currently, Wolfgang is involved in studies as part of the JTI Clean Sky 2 Technology Evaluator on the impacts of newly developed aircraft technologies on connectivity, competitiveness and emissions. Additionally, he is project manager for setting up a new national aviation strategy for Austria, commissioned by the Federal Ministry for Climate Action, Environment, Energy, Mobility, Innovation and Technology in 2021.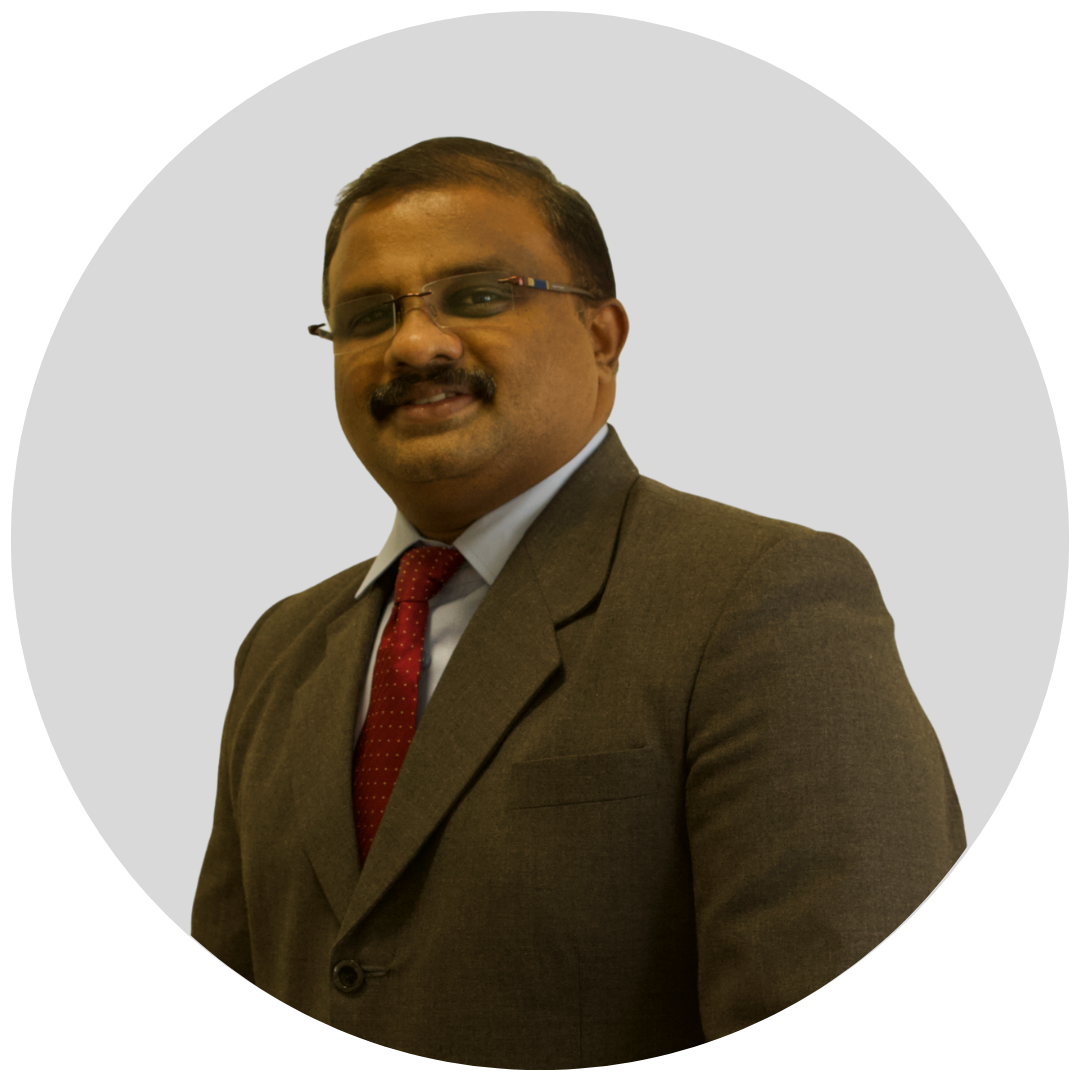 Dr. Deepudev Shahadevan
Dr. Deepudev is currently an Assistant Professor in the School of Mathematics and Data Science and Institute of Applied Research and Technology, Emirates Aviation University. Prior to his appointment as an Assistant Professor, Dr. Deepudev worked for the Airports Authority of India for 12 years in various roles in Airports and Air Traffic Management. He served as advisor member in ICAO Air Traffic Management Requirements and Performance Panel (ATMRPP). Prior to joining AAI, Dr. Deepudev served the Indian Space Research Organisation (ISRO). Dr. Deepudev earned a PhD in the area of Machine Learning and Air Traffic Flow Management from the National Institute of Technology (NIT) Tiruchirappalli, India. His research interests are application research in the aviation domain, Data Science, Machine Learning, Artificial Intelligence, Next generation 4D Trajectory Based Operation, Airport and Airspace Capacity Enhancement, Airline Scheduling and Unmanned Aircraft System (UTM).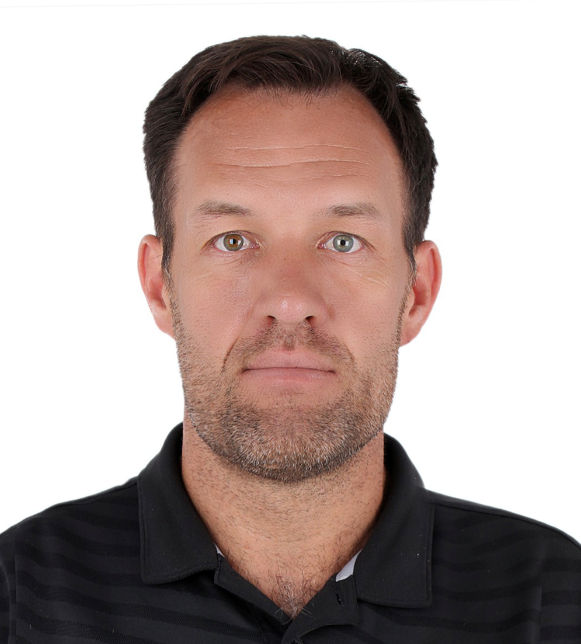 Sebastian Hall
Sebastian is currently flying the Boeing 777 for Emirates Airline. Before joining Emirates in 2016 he was a Squadron Leader in the UK's Royal Air Force as the Officer Commanding STANDARDS for all the RAF's Intelligence, Surveillance and Reconnaissance aircraft. While still serving Sebastian concurrently held the safety-critical position of Accountable Manager at a UK-based flying club and was chairman of the Flying Control Committee at 2 large international airshows. He gained his MBA from Staffordshire University in 2017, writing his final dissertation on the role of Behavioral Economics and Psychology among pilots. In 2020 he wrote a paper accepted for publication in the International Journal of Aviation Management which examined the homogenisation of the world's pilots and was awarded an Honorary Assistant Researcher Position at the Institute of Applied Research & Technology, Emirates Aviation University.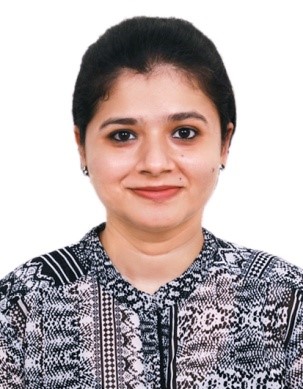 Dr. Disha Kaur Phull
Dr. Disha Kaur Phull is currently an Assistant Professor in the School of Mathematics and Data Science at Emirates Aviation University, Dubai UAE. She holds a Ph.D. in School of Computing Science and Engineering from VIT University Chennai campus, India. She has been an Assistant professor for nearly 4 yrs. and has also been a Research Associate for 4 yrs. She has taught subjects like Statistical Techniques, Data Structures, Fundamentals of Hadoop, Database Management and other programming languages. She has been responsible for course building, syllabus generation and other activities apart from teaching. Her research interest includes Artificial Intelligence, Speech Recognition and Natural Language Processing. She is also keen towards the area of Data Science and Big Data Analytics.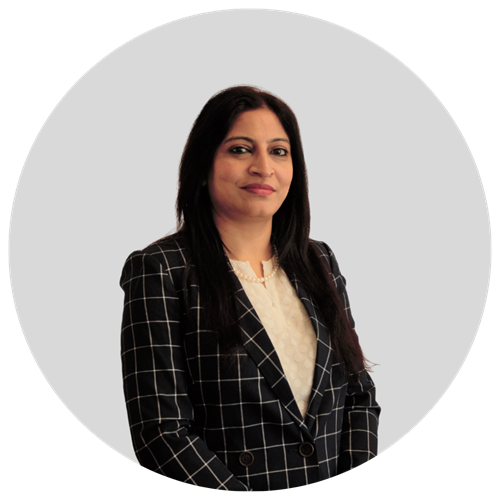 Dr. Nidhi Chaturvedi
Dr. Nidhi Chaturvedi is serving as Program Coordinator and Senior Lecturer in Emirates Aviation University, Dubai (UAE). She has a rich, proven and vast teaching experience of more than 18 years in the field of Business Management Education. She has completed her Ph.D in Marketing Management. Her research interests are in the field of Consumer Buying Behaviour, Strategic Management and Marketing Management. Her subject areas of interest are Marketing Management, Consumer Behaviour, Strategic Management, Project Management, International & Strategic HRM and OB. Her expertise lies in teaching, tutoring & mentoring students as well performing leadership tasks with complete commitment. She is actively involved in research, chapter reviews and conferences.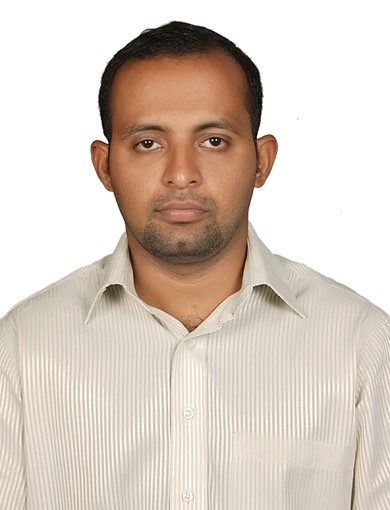 Jinto Jose
Jinto Jose is a Certified Aircraft Engine Technician working for Emirates Airline in their dedicated state of the art "Engine Overhaul" facility. Being passionate about aircraft and engines, his educational background is in Aircraft Maintenance Engineering. Jinto is dedicated and has been working in the aviation industry for more than 13 years. His work includes aircraft maintenance, powerplant rigging, and engine assembly/disassembly.During his tenure at Emirates, Jinto completed a master's degree (MSc) in Aerospace Engineering at Emirates Aviation University and obtained his degree with Merit. Currently his primary work and duties at Emirates have been focussed on GE 90 engines.The topic of his current research work is titled, "On the Performance of SiC/SiC Ceramic Matrix Composite Material for Low-Pressure Turbine Rotor Blades of the GE 90 Engine" with a goal to contribute towards sustainable aviation.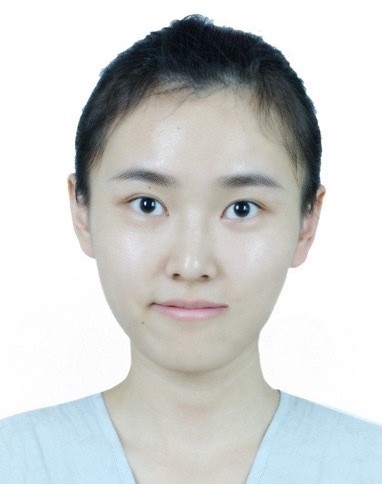 Jiezhuoma La
Jiezhuoma La is a PhD candidate in Aerospace Engineering in RMIT university. She received two master's degrees from Melbourne University and RMIT University in Australia. Jiezhuoma continues to engage in different research activities to investigate how advanced technology can involve in Aviation and Aerospace Industry's development and help the industry bounce back. Her research interests are Aviation, Digital transformation, Digital twin, Modelling and Simulation, Engineering management, and IT development.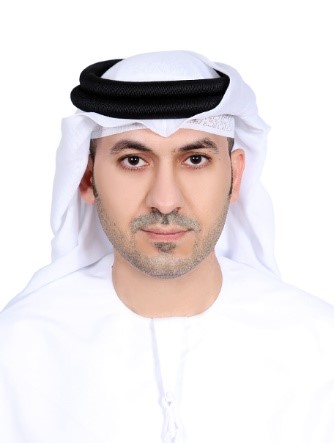 Dr. Mohamed Al Hemairy
Dr. Mohamed Al Hemairy has 20 years' experience in Research Management, Intellectual Property, Innovation and Technology Transfer from ideas to products in UAE and United Kingdom. He helped over a hundred researchers to file more than 130 inventions and managing around 250 patent applications in the largest IP portfolio in UAE. Mohamed has successfully commercialized and negotiated more than 10 Patent License Agreements with advanced Technology and Pharmaceuticals industries in USA, Japan, Denmark, Belgium and UAE. Al Hemairy holds a PhD degree in Software Engineering from Coventry University (UK). His research interests are Healthcare Monitoring Systems, Artificial Intelligence, Blockchain and Cryptocurrency Technologies. He has also served on the University Innovation Support Team, where hundreds of innovative ideas and projects are explored and filtered for potential patenting and business opportunities. Beside IP and Innovation activities, he has a vast experience in managing pre-award and post-award funding research projects and ensuring the compliance with funding entity and University policies. During 2015 he worked in the executive team to establish the first "Science and Innovation Park: SIP" in UAE, which has been successfully launched in 2016. He is a project manager for the Innovation and Entrepreneurship HUB at University of Sharjah which will be inaugurated in February 2023 to host and incubate community's innovative projects. He has strong experience in directing and facilitating long-term relationships between University researchers and industry in addition to supporting University inventors and entrepreneurs through technology transfer services. Mohamed has successfully commercialized and negotiated a number of Patent License Agreements with industry. Mohamed is a well-known speaker at national and international level, he has been invited to give talks on IP and Innovation space in New York, Boston, London, Dubai and GCC region.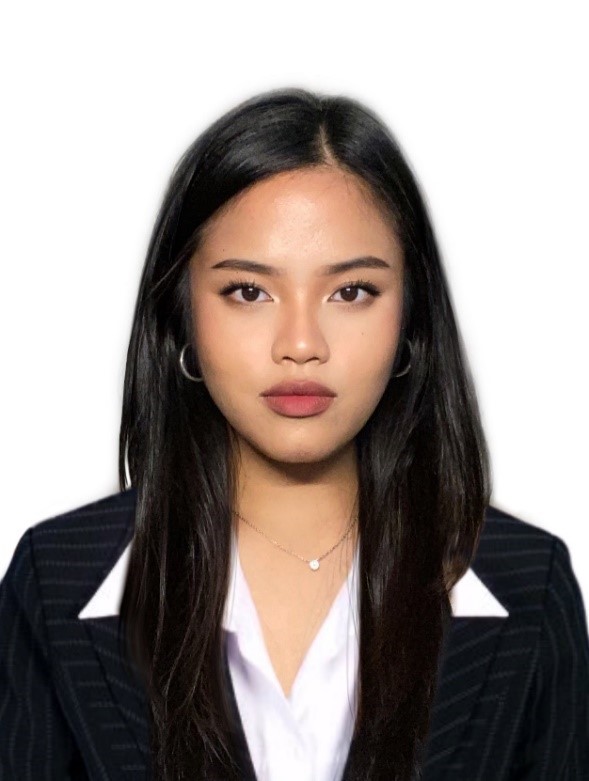 Hannah Kristine Austria
Hannah Kristine Austria is a Logistics Assistant in AJC International. Prior to joining the company, she had also completed an internship at Freight works Dubai Express as an Inflight Service Inventory Planner. She is an Emirates Aviation University alumna and holds first honors degree in Bachelor of Science Air Transport Management and is seeking towards higher levels of education focusing aviation market research. Hannah's research interests include sustainable aviation, and strategic human resource management.