School of Engineering : e-Summer Camp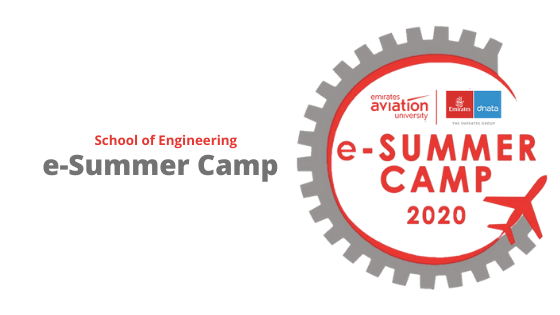 Emirates Aviation University is pleased to offer a virtual Engineering e-Summer Camp. This camp is designed for high school students in order to educate them about the Aviation Industry and the possibilities as an Aeronautical / Aerospace / Avionics Engineer.
The objective of this camp for students is:
To have a basic understanding of aeronautical / avionics engineering subjects.
To have conducted basic mechanical, electrical simulation based experiments.
To have applied classroom knowledge to educational activities
The Summer camp is a week- long with the first camp beginning on the 5th of July 2020. Further camps are on 12th, 19th, and the 26th of July.
Session 1: 5th to 9th July 2020
Session 2: 12th to 16th July 2020
Session 3: 19th to 23th July 2020
Session 4: 26th to 30th July 2020
High school students aged 17-19 years [11th & 12th grade] with a STEM background are eligible to participate.
For more details click here or email: aviationcamp@eau.ac.ae. Deadline for application is on the 15th of June 2020.