More than 300 students from 22 schools across the UAE came together last Saturday to participate in an exciting Water Rocket Challenge hosted for the first time by Emirates Aviation University.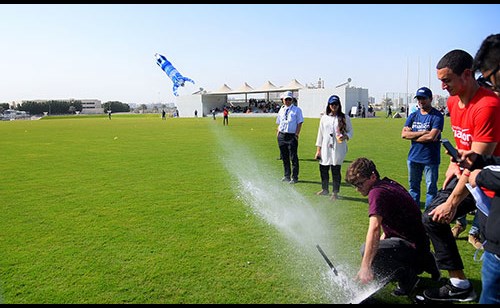 The challenge, which took place in the university's new campus, was developed to encourage experimentation and innovation in the field of aerodynamics for high school pupils between the age of 16 and 18 years old.  To win the challenge, participating students were asked to design and construct a rocket that can achieve the greatest distance from a launch angle of 45 degrees. With minimal material and a limited timeframe, the pupils were all challenged to think of smart and efficient ideas to build their rockets. Each group was provided with an identical pack, consisting of a plastic bottle, card boards, glue, tape, cutter, pressure pump and a launching pad to work with.
Students from Islamia English School in Abu Dhabi came out as the winners, achieving the highest distance of 90 metres with their uniquely-designed rocket while Al Ain English Speaking School came in as a second runner up.
Operating on the principle of Newton's third law of motion, the water rocket concept was meant to prepare all budding engineers when enrolling in any of EAU's many Engineering programmes.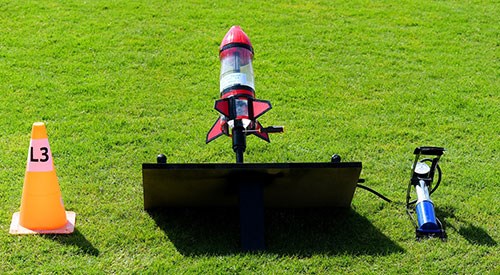 Established in 1991, EAU is the academic wing of the Emirates Group and considered to be a leading educational institution for aviation related programmes and degrees including aeronautical engineering. EAU's Engineering programmes include Bachelor Degrees in Aeronautical Engineering, Aerospace Technology, Avionics Technology, Aviation Maintenance Engineering, Mechanical Engineering, Software Engineering, Optimisation and Statistics.