Awarded 5 Stars in the Programme Strength Category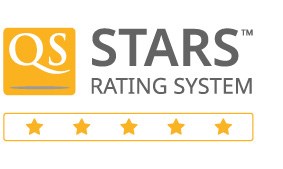 The Master of Business Administration with concentration in Aviation Management programme examines  the  fast  moving  aviation  industry, which has witnessed enormous growth in a relatively short period of time. The fast transit times offered by air transportation, coupled with the ever increasing number of routes, has resulted in a huge demand from both leisure and business passengers. At the same time, there has been an increasing requirement for airfreight services as a result of globalisation, shorter product life cycles  and  higher  customer expectations.  These  factors  have  generated  a  demand  for appropriately  skilled  personnel  which  is compounded  by  the  need to  develop  the  associated infrastructure including expanding existing airports and building new ones.  
The following qualification is also available as an exit award:
Postgraduate Diploma in Business Administration 
Concertation:
Aviation Management
Obtain a PgDip in Business Administration (Aviation Management) by completing 8 modules of the Master of Business Administration in Aviation Management
programme.
Why enrol on this programme?
The  programme  not  only  attracts  professionals  already  engaged  in  an  aviation  management role but also professionals from a wide variety of sectors (including finance, manufacturing, retailing,  real  estate,  hospitality,  healthcare  and  security)  who  are  seeking  to  broaden  their aviation management skills. 
The programme provides students with an opportunity to: 
Study the management of aviation organisations at an advanced level 
Enhance their business skills 
Prepare for research or further study 
Accreditation
The programme is accredited by the Ministry of Education – Higher Education Affairs, UAE. The programme is also accredited by the Chartered Institute of Logistics and Transport (CILT), UK, and graduates of the programme are eligible to become Chartered Members of the Institute of Logistics and Transport (CMILT). Students that successfully complete the programme have the option of obtaining a Coventry University certificate in addition to Emirates Aviation University award.
Career Prospects
Completion of the Master of Business Administration in Aviation Management programme provides a means of improving career  prospects  through  promotion  with  an  existing  employer,  enhanced  prospects  with alternative  employers  or  by  providing  the  skills  which  may  assist  you  in  making  a  career change.  The  EAU Master of Business Administration is  an  accredited  degree  that  is  recognised  globally  through  its international accreditation and  collaboration. Many employers believe that a person who has undertaken Master of Business Administration study has a good level of understanding of the 'big picture' and has obtained the skills that will enable them  to  manage  with  greater  competence  and  confidence  in  an  ever  changing  and  complex business environment.
Programme Duration
Two options exist:
One-year (12-months) programme
18-months programme
Please select your option in the application form.
Mode of delivery
Block mode delivery of five-days per module. The five-day delivery span the weekend (Thursday to Monday) to facilitate minimum disruption for participants in full-time employment. Each day from 9.00am to 5.00pm (Dubai time).