We are proud of our alumni members who successfully developed their career paths after graduation with well-known organizations. Here are some of the success stories and testimonials about their experience with EAU.
Ahmed Mohammed Matar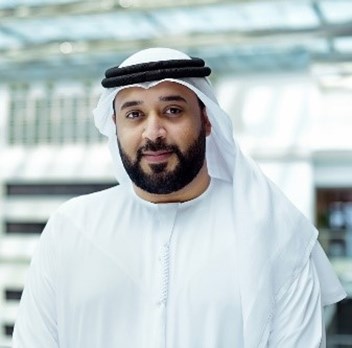 "My relationship with Emirates Aviation University (EAU) spans back to mid-July 2009, when an orientation was carried out for the new joiners in Fall 2009 semester. I graduated 4 years later from the BBA in Aviation Management programme. The priceless knowledge that I gained from EAU, in addition to my passion for aviation, have both helped me in joining Emirates Airline's Strategic Planning department, which is considered to be the backbone of the airline, which is responsible of providing a platform for strategic corporate decisions with regards to serving new destinations, future investments in aircraft purchases and on-board product enhancements to ensure continuous growth and profitability. During my first months at Emirates as a fresh-graduate employee, I hit the ground running due to my aviation background & knowledge, which helped me tremendously and gave me an advantage over other fresh-graduate employees. In November 2016, I re-joined EAU but this time as an MBA student enrolled in Aviation Management. The course helped me in interacting with employees from the aviation industry and other related industries, which enriched my knowledge about other important areas of the aviation world. In addition to the fact that the course itself was an eye-opener and enlightening which helped me to think critically and differently, along with gaining more knowledge from the Professors."
Jawaher Al Mheiri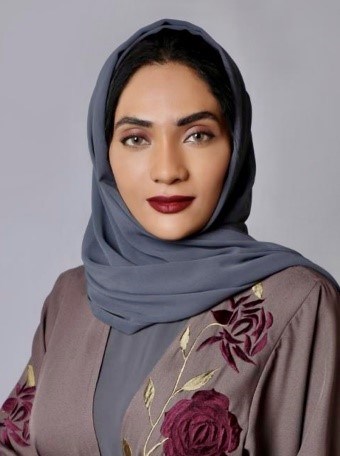 "I graduated from EAU in 2014 with Bachelor of Business Administration in Aviation Management. The theory obtained from my educational journey has allowed me to pursue my initial career years with Emirates Airlines as Business Improvement and Development Controller, during which I developed and interpreted scenarios that supported the Line Maintenance management with decision-making, and strategic policy formulation, through applied statistical and optimization methods. I also formulated and applied mathematical modelling, statistical analysis, and other optimization methods to develop and interpret "What-if" scenarios.
Following that, as a graduate of EAU, I joined the UAE's Ministry of Foreign Affairs and International during which my expertise and background in the aviation sector allowed me to be the -expert to go- responsible for the UAE's Aviation sector's file, to conduct research, prepare policy documents, support UAE's Civil Aviation Authority and Airlines, and ensures that their aero-political requirements are fulfilled by the other countries.  In this capacity, I was the pen holder of the UAE-US Aviation dialogue during the year 2019-2020.
Currently, I am the Head of Asian Economic Affairs at the UAE Ministry of Foreign Affairs and International Cooperation. My role entails facilitating the UAE's economic interests, organizing economic and political platforms, researching key issues impacting the UAE's economic and trade relations, and supervising and supporting fellow diplomats.
I won several awards, including the UAE Foreign Minister HH Sheikh Abdullah bin Zayed Al Nahyan's Medal for a Distinguished Emirates Diplomatic Academy's Graduate, award for first place in the Food Security Case Study Competition organized by the Office of the UAE Minister of State for Food and Water Security, 2020, Sheikh Majed Bin Mohammed Al Maktoum's Media Award, Shell Award, and Let's Read Award, among others. Additionally, I was acknowledged and included in Forbes Middle East's 30 under 30 list in 2021. 
I am a scholar graduate student at Columbia University-New York, pursing Master of International Affairs with a concentration on International Finance and Economic Policy. Separately, I hold a Master's in Environmental Management from Hamdan Bin Mohammed Smart University. I am also a graduate of the Young Future Energy Leaders Program. Additionally I am a writer who is interested in matters related to social, economic, and environmental development."
Maryam Al Tamimi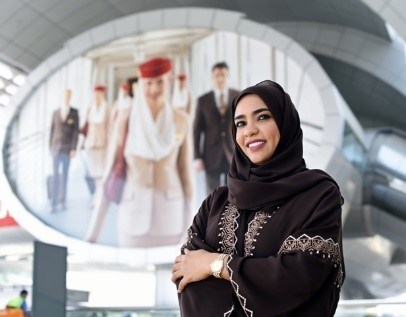 "I joined Emirates as a high school graduate. A Few years later I thought that it was time to continue with my studies to enhance my career and further my education. When I checked EAU and found out about the financial support offered to Emirates staff and the ease of the joining process, I immediately enrolled for my higher diploma. Soon after completing my higher diploma and how it fitted in with what I wanted to achieve in my career with Emirates, I decided to continue with my bachelor's degree with EAU as well.
EAU has added value to my contribution to Emirates allowing me to gain theoretical knowledge and apply this to my work experience. This has helped my personal growth as well by developing my skills, performance and confidence. I have achieved my immediate goals, having started out as an Airport Services Agent and I am now in the role of Manager Passenger Services Support at the HUB.
I am soon planning to enrol with EAU in a Master's degree in Aviation Management. I look forward to further enhance my knowledge and skills to continuously contribute to the growth of Emirates."
Michael Grottis
"EAU embraced the true essence of being in UAE; it provided a dynamic multi-cultural environment to excel and bring out my true potential. I had the opportunity to work with people from all over the world and stretch myself not only in the way I thought but also in the way I interacted with people. This has helped me tremendously in my career as I developed an appreciation for working with people from diverse backgrounds. My time in EAU taught me that you can have the best professors, the best facilities, and the best internship programmes, but if you do not commit as an individual to self-growth and development, then you will not unlock your true potential. I am very blessed to have studied at EAU, it opened the doors for the opportunity I have today at one of the world's leading ground handlers."
Capt. Antonis Michaelides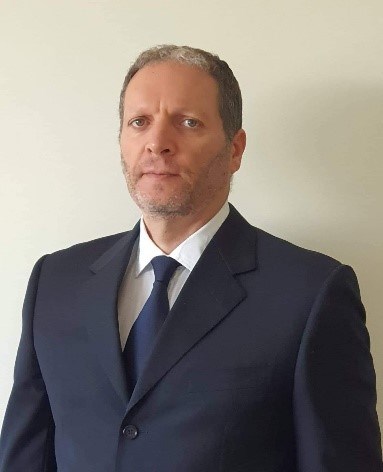 "Aviation has always been of great interest to me from a very young age. During my journey, I was lucky enough to operate worldwide in small, medium, and large long-haul aircraft. Each class of aircraft opened a variety of operational challenges and new opportunities to learn. I was further involved in training new pilots, evaluating operations as a compliance auditor, and helping implement, develop and advance Safety Management Systems as a Safety Officer. Completing my master's at EAU/CU helped me put those experiences in perspective and allowed me to refocus in the most important cornerstone of the industry, safety. I feel that I am now in a position to better serve the industry by transferring experience and knowledge to the new starters and by helping in pushing the boundaries of proactive and predictive risk management even further. Thank you, EAU for establishing a professional environment within which one can learn, connect and progress their careers and the industry as a whole."